After many late nights, I am very excited to share with you my first ebook:
Pockets of Happiness: Creating Meaningful Moments In Your Life.
This ebook is an insight into how I have come to find more happiness in my life. I wrote this ebook to help those of you who struggle with finding time for
you
during your day. I get asked all the time how I manage to fit time in for myself with seven children, so I have shared a few of my secrets.
One of the reasons I started this blog was to help women and especially Mum's at home feel a little happier during their day. I know that it can be hard to find time for yourself when you are super busy chasing after the kids, keeping up with housework and running a household. I also know that as women we often put ourselves last on the priority list.
In this ebook I have shared how I find pockets of time just for me to make my day a little happier and also help my family to feel happier. It is text heavy and practical in focus. It has pages for you to fill in and ideas to help get your started on finding your own happiness.
It is not a long ebook - there are 28 pages, as I wanted to keep it short so that it can be printed and kept in a prominent place for you to refer to it often. Below is the contents page for you to have a look at:
The ebook is in a PDF format and you can download it for free below: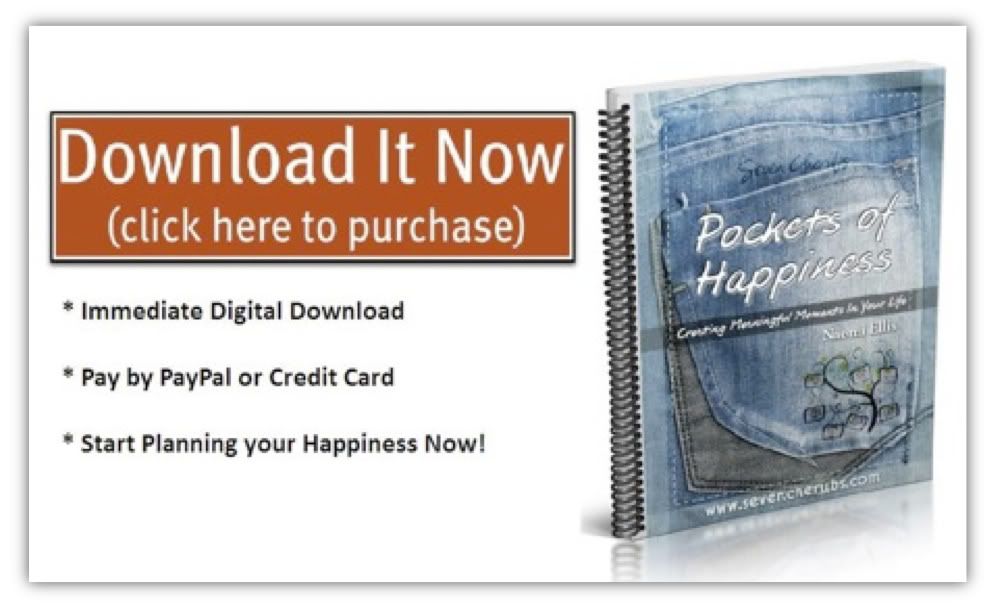 If you download a free copy of my ebook, as a way to say 'thank you' can you please either add yourself as a follower on my blog with Google Friend Connect on my blog sidebar or like my facebook page
HERE
.
Feel free to also share my free ebook with others by letting them know about it on twitter, facebook or email.
I hope you enjoy reading it and you are able to find some pockets of happiness in your day!